Celebrating Valentine's Day during COVID With a Loved One With Dementia
February 8, 2021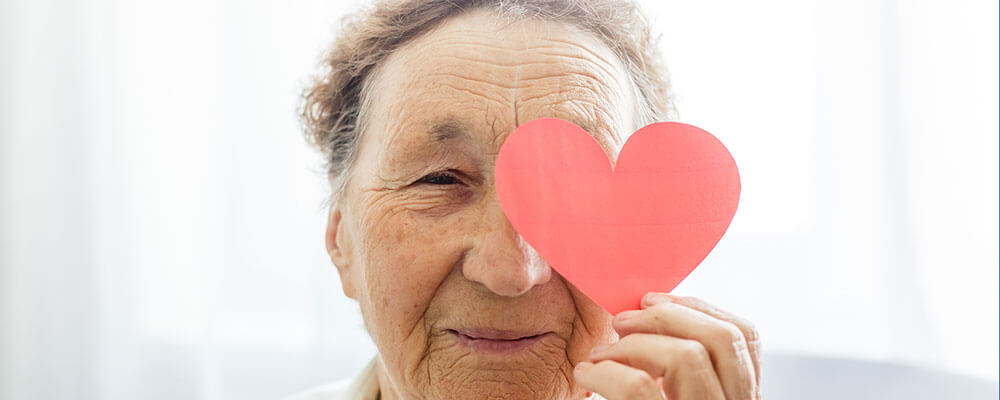 COVID-19 has affected many aspects of our daily lives, including changing how we can safely celebrate important holidays.
Valentine's Day isn't just a day to celebrate romance. It's also a day to show the people around you that you love and care for them. For a loved one with dementia, it's more important than ever to make sure they know you care.
Here in Bay County, we have wonderful retirement centers like Seagrass Village and Superior Residences of Panama City Beach, Brookdale Panama City, Charter Senior Living, and Mathison Retirement Community, among many others. They provide outstanding care for those who live there and can even offer the support your loved one needs to cope with the loneliness and isolation that come with living through a pandemic. While the Coronavirus has altered the ways we celebrate, there are still many ways to safely have a Valentine's Day this year for someone in your life with dementia.
Here are some ideas to celebrate Valentine's Day this year
If you are unable to visit your loved one in person, consider making a scrapbook album for them. Showcase all of your happy family memories, old and new. Put a Valentine's Day spin on the decorations by including hearts glued to the pages or using a themed background paper. If you can visit them, go through the album together and reminisce about all of these fond memories, helping remind them of their family and the people who love them.
Another great way to celebrate this year is by bringing your loved one a flower arrangement. Studies have shown that the color red helps stimulate brain activity, so you can't go wrong with a bouquet of roses this season. A vase of beautiful flowers is something that they can keep enjoying, even after your visit with them has ended.
Listening to music has been shown through research to provide both emotional and behavioral benefits to those with dementia. Musical therapy is incredibly beneficial, and for your loved one, you can create a playlist of romantic music they love. Make sure to ask if the retirement center where they reside has a BlueTooth speaker or a CD player that can be used to play the music for them.
Make sure if you are visiting a friend or relative in a retirement center that you follow all of their visitor guidelines and protocols to ensure that everyone stays safe and healthy this Valentine's Day.